Specialized Boiler Tuning & Testing
As more emphasis is placed on being the low cost producer and working to reduce NOX at the same time, many clients have made major modifications to combustion equipment, changed their operating practice or changed fuel supply through specialized boiler tuning & testing.
Many times, these modifications result in a boiler that is less forgiving to non-optimum performance or creates different challenges, such as:
Reduced unit capacity
High stack opacity
Furnace and convection pass slagging or fouling
High carbon content in the flyash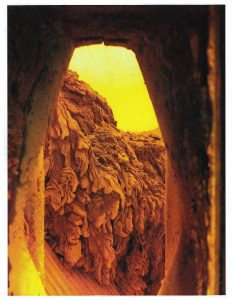 Continually being faced with slagging issues on the lower slope, burners or in the upper sections of your boiler?
Pulverizer performance not up to par?
Having problems achieving optimum steam temperatures or controlling exit gas temperature?
Specialized Boiler Tuning and Testing to Address:
Slagging
High furnace exit gas temperatures
High flyash LOI's
Increase stack opacity
Reduced unit capacity
Elevated NOx and CO
Fireside corrosion
Tube failures
Non-optimum steam temperatures
High tube metal temperatures
Boiler control issues
Pulverizer, Fan & Auxiliary Equipment Testing
Burner line fuel and air balance
HVT furnace exit traverse
Air heater performance
High volume flyash sampling
Total system air in-leakage audit
Comprehensive fan testing and inspection
Volumetric Flyash Testing
High LOI or unburned carbon in ash
Reduction of LOI in support of ash sales